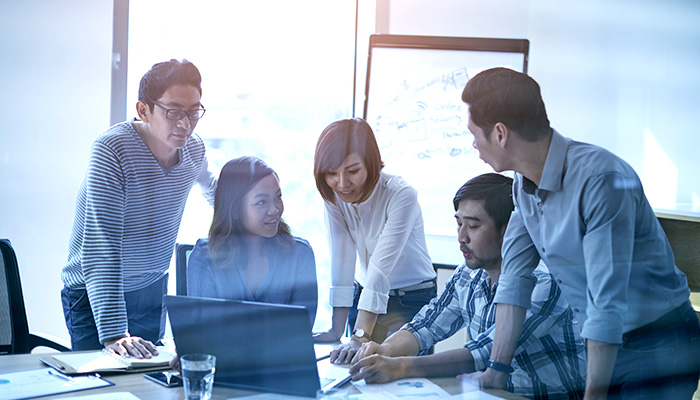 Innovative R&D
In a rapidly changing information environment, R&D capability is our greatest property. As a specialist of automotive electronics solutions, Bcom devotes to customized service on the automotive electronics. We are eager to provide the specification and configuration that can leverage our latest technology to improve the quality automotive electronics solutions for businesses approach as well.
Bcom is the first company to develop and launch a car informatics device (CID) system in Taiwan. The leading automotive electronic R&D technology has enabled Bcom to win at the starting point. Currently, the R&D team is devoted to the integration of various technologies. The product planning is based on the in-vehicle infotainment system applications, and co-works with the high-tech partners such as ADAS/Ethernet/5G, in addition to enhance software and hardware systems. The goal is to become the leading supplier of intelligent driving platform and IoV solution.
---
Quality assurance
"Quality" is always our first priority. Our quality control system covers the entire company operations including R&D, materials, manufacturing, sales & management, and quality assurance. From incoming material to shipping, every operation is under a quality team for monitoring. The "Zero Defect" is the goal for our quality policy. With the continual improvement, we have been making top quality products and service to meet our customers' value. The sound quality control all comes from the rigorous screening of components, comprehensive product quality verification to the field control for terminal service which definitely satisfies customers' needs.
---
Certification Milestone
Based on the princle of Quality First, Bcom actively introduces various quality systems. In 2000, we completed ISO9001 re-certification and QS9000 certification, and ensured product quality with PPM management. In 2003, we are committed to environmental protection and completed ISO14000 certification and passed ISO/TS16949 certification in 2004 by a sound quality control system. After AFNOR's strict validation, we successfully passed the IATF (International Automotive Task Force) certification, and renewed the IATF 16949: 2016 quality management system certification in March 2018.